Personalized & Comprehensive Education
Thrive in a student-centered learning community, with a full-time faculty committed to your personal and professional development. Our programs offer exceptional educational opportunities, from study-abroad counseling courses to state-of-the-art counseling labs equipped with one-way mirrors and digital recording capability for skills practice and role-playing sessions.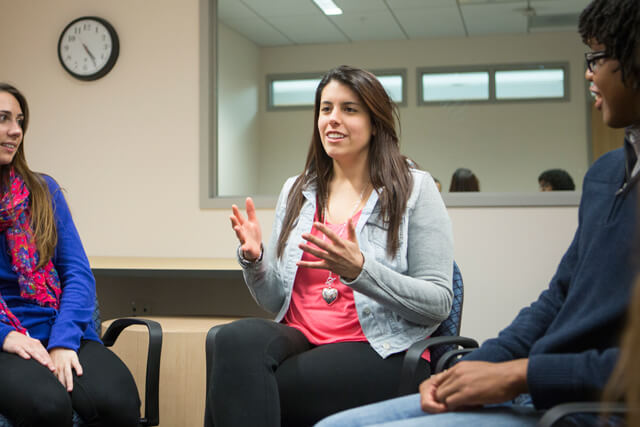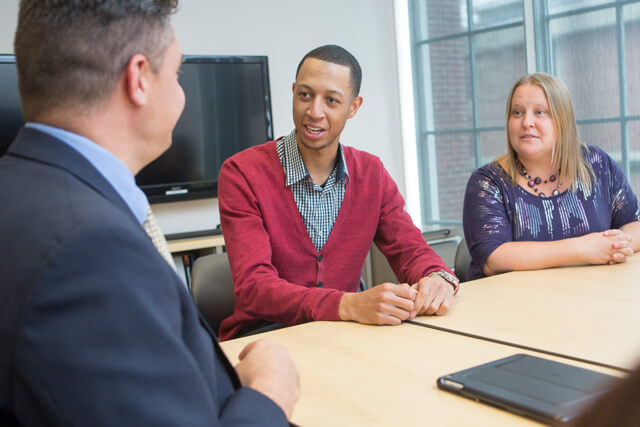 Community Engaged & Experiential Learning
Make learning make a difference: Many of our courses incorporate practical learning experiences that serve real needs in the community, from working on violence-reduction strategies to consulting on prevention services for local youth. Other courses offer students opportunities for experiential learning, such as facilitating small-group sessions as a peer mentor.
Clinical Field Experiences
Synthesize and apply your knowledge through supervised practice and internships. Our long-term partnerships open opportunities at dozens of sites, including schools, clinics, hospitals, community agencies, and other settings.